M.Tech WILP, or M.Tech for working professionals, is a postgraduate engineering course offered in part-time mode to students and working professionals who wish to continue their higher education but can not due to job restrictions. This AICTE-approved course provides students with detailed lessons in various branches related to engineering. The subjects covered in B.Tech are discussed in M.Tech in greater depth and at a more advanced level. Know The Truth - M.Tech Distance Education Courses?
Thus, M.Tech For Working Professionals is a beneficial higher education option for students who are interested in engineering and want to gain a higher qualification in the field without compromising on their careers. M.Tech course for working professionals is a degree that accelerates an engineer's career as it is not only a qualification of a higher credential but also helps students to gain work experience without any breaks. A degree of M.Tech for experienced professionals will help a working engineer to get a career hike including a better salary package and promotion in the current company or a substantial amount of hike when they switch to the next opportunities. M.Tech. For Working Professionals: The Definitive Guide.

M.Tech Course For Working Professionals - Key Highlights
M.Tech WILP (Work-Integrated Learning Program)/ M.Tech for working professionals is a part-time engineering course approved by AICTE.
Students with B.Tech degrees are eligible to apply to an M.Tech WILP.
The program is designed to enable a working professional to pursue the course comfortably alongside their professional engagements.
This course is completed through classes and practical sessions on weekends and on holidays. There are additional facilities such as remote labs and practical sessions arranged for students.
Some universities provide students with access to an LMS where they can refer to lectures of the classes along with other facilities for self-assessment, quizzes, etc.
This course has a duration of 2 to 2.5 years which is in accordance with the AICTE norms.
This course is useful for a professional seeking career escalation in their field of engineering.
This course also opens up the gates to students who want to get doctoral degrees such as a Ph.D.
Syllabus of M.Tech For Working Professionals
| | |
| --- | --- |
| Semester 1 | Semester 2 |
| Research Methodology | Numerical Analysis |
| Advance Computer Networks & Simulation | Data Mining & Warehousing |
| Advance Computer Networks & Simulation – Lab | Data Mining & Warehousing – Lab |
| Semester 3 | Semester 4 |
| Parallel Computing & Architecture | Wireless Data Networks |
| Digital Image Processing | Agile Software Development Approaches |
| Information Security and Risk Management | Bioinformatics |
| Software Metrics and Quality Engineering | Distributed Computing Systems |
| Pattern Recognition and Analysis | Advanced-Data Structure & Algorithms |
| Distributed Databases | Wireless Data Networks Lab |
| Artificial Intelligence | Agile Software Development Lab |
| – | Bioinformatics Lab |
| – | Distributed Computing Systems |
| Semester 5 | Semester 6 |
| Network Intrusion Detection | Network Security |
| Software Project Management | Unified Software Configuration Management |
| Medical Image Analysis & Visualization | Machine Learning |
| Grid Computing | Cloud Computing |
| Evolutionary Methods | Natural Language and processing |
Who Is This Program For?
B.Tech graduates looking for higher studies as an option
Working Professionals who want to continue higher education.
Engineers looking for a degree to boost their professional careers.
M.Sc and MCA pass out to students looking for getting a Technical master's degree.
Eligibility Criteria of M.Tech For Working Professionals
The eligibility criteria for M.Tech part time or M.Tech for working professionals courses vary as per the university. A B.Tech or B.E. degree from a recognized university is required for admission to the M.Tech program. Additionally, it is preferable if the candidate has around 1 to 3 years of working experience in the field of engineering. Most colleges in India require only working professionals with an engineering background for this course.
Duration of M.Tech For Working Professionals
The duration of M.Tech for working professionals is 2 years to 2.5 years and the curriculum is divided into 4-5 semesters of 6 months each. Some universities offer an M.Tech of 2.5 years duration because AICTE has mandated to include one extra semester to the M.Tech course if it is a WILP course or a part-time engineering course.
Admission Process of M.Tech For Working Professionals
Visit the online application center/ official website of the university for WILP courses.
Create the unique login credentials and log in to fill out the application form.
In the next step, fill in all the details in the application form and upload the necessary documents (digital copies).
Then pay the application fee and submit the form.
Download and take a printout of the application form for future reference.
Once your application is reviewed by the university your admission status will be confirmed and informed to you.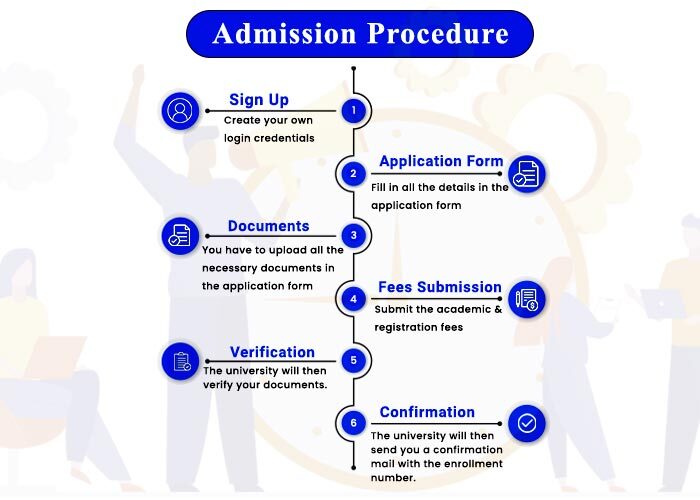 Best Specializations for M.Tech Program For Working Professionals
Job Prospects After M.Tech for Working Professionals
After doing the M.Tech working professionals course, the students are offered higher positions in the industry.
Positions such as Executive Engineer, Researcher, Project Head, Maintenance Head of Department, R&D Head, etc. in various top private companies.
After completing M.Tech, one can also be a lecturer at top engineering colleges.
Consultants and Research Scientists are also job profiles available for M.Tech graduates.


Top Hiring Firms for M.Tech WILP Graduates
| | |
| --- | --- |
| Aditya Birla Group | Reliance Industries Ltd. |
| Larsen & Toubro | Tata |
| IBM | Infosys |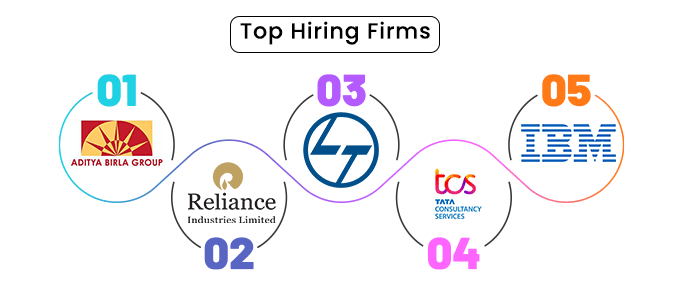 Why Opt for an education loan for M.Tech for Working Professionals Program?
In this changing era where everything is changing at every moment, one needs to keep up to date with these changes. So for coping with these changes, one needs to upskill themselves periodically. And for this, while working one needs to learn various courses through the mode of online or distance education. But not everyone can afford the fees of these online or distance courses. So for resolving this issue one can check out various education loan options. This offers working professionals the benefit of easily managing their course fees through easy EMI options.
Is Online/Distance M.Tech Valid?
The Indian Supreme Court's ruling states that the M.Tech degree cannot be earned distance or online. Avoid falling for any university's claims to offer M.Tech online/distance programs because these programs are invalid in an online/distance format. Presently, a Work Integrated learning program (WILP) format for the M.Tech degree is available. This WILP format is being made available specifically for working professionals. The M.Tech WILP has been introduced to allow people to manage their studies while also earning work experience.
***Note: B.Tech/M.Tech for Working Professionals is recognized by AICTE as B.Tech/M.Tech with Flexible Timings.***