As organizations continue to rely on technology to operate and compete, there is an increasing need for professionals who can manage and oversee the technology infrastructure. An online certificate in IT management is a valuable program designed to provide students with the skills and knowledge required to manage technology in modern organizations.
This online certificate program typically covers a wide range of topics, from IT project management to cybersecurity, database management, and more. The flexibility of online learning, combined with the broad range of topics covered, makes an online certificate in IT management a convenient and accessible option for busy professionals looking to expand their skills and advance their careers in IT management.
Students completing this program will gain a solid foundation in IT management and leadership and will be prepared to take on various roles in the IT industry, including IT manager, IT director, or Chief Information Officer (CIO).
Key Highlights of Online Certificate in IT Management
The certificate program in IT Management provides a broad knowledge of enterprise solutions, current trends & digital business.

Candidates who have completed their class 12th are eligible to apply for this course.

The duration of the course ranges from 6 months to 1 year depending upon the university one wishes to pursue the program.

An online certificate in IT management is an excellent option for individuals looking to develop their skills and knowledge in managing technology in modern organizations.

The online mode of the program enables the student to complete this program on their own schedule and at their own pace.

The certificate program in IT management increases the ability to understand concepts of new technologies like IoT, big data & business analytics, cloud computing, and many more.
Topics Covered Under Online Certificate in IT Management
The majority of topics connected to managing technology in contemporary firms are often covered by online certificate programs in IT management. Some common topics covered under an online certificate in IT management may include
Core topics covered under the IT management certification program

IT Project Management

IT Risk Management

Cloud Computing

IT Service Management

Cybersecurity & Data Protection

IT Budgeting & Financial Management

Database Management & Data Analytics

Leadership and Team Management
Eligibility Criteria for Online Certificate In IT Management
Depending on the university offering the program, the eligibility criteria may differ. Nonetheless, candidates must typically meet the minimum qualifying requirements to be qualified for an online certificate in IT Management.
Passed the 12th class with any stream.

Students who have passed class 10th and have a diploma of 3 years are also eligible for this course.

Candidates who have completed or have applied for a Bachelor's degree can apply for the certificate program in IT management.

Working professionals in the relevant field who want to upskill themselves are encouraged to apply for this program
In Demand Other Online Certifications
Course Duration of Online Certificate In IT Management
It takes around 6 months to 1-year duration to complete the IT management certificate program in online mode.

The course duration can vary from institute to institute offering the IT management certificate program.
How to Apply for an IT Management Certification Course?
To apply for the IT management certification course, one just needs to follow the simple set of steps:
Step 1: Go to the official university page, to which one wishes to take admission.
Step 2: Complete the registration process by entering the accurate details as asked in the registration process.
Step 3: Now start filling up the application form, enter all the information asked in the form.
Step 4: The next step is to upload the prerequisite documents in the mentioned size and format.
Step 5: Finally, pay the required amount to secure the admission seat and lastly submit the application form.
Career Prospects After IT Management Certification Program
Pursuing an IT management certification program can greatly enhance your career prospects. One will have earned in-depth knowledge and proficiency in the field of information technology after completing this course, including subjects like project management, IT strategy, cybersecurity, and data analytics. With an IT management certification, one will also have the ability to manage and lead teams successfully, ensuring that the technological infrastructure of your company is operating smoothly and effectively.
Some job roles at which one can work after completion of the IT management certificate program:
| | |
| --- | --- |
| Business Development Associate | Relationship Manager |
| Project Manager | Assistant Human Resources Manager |
| - | Product Manager |
Top Hiring Firms
There are various companies in the IT sector that are hiring IT management experts. Some of the companies are: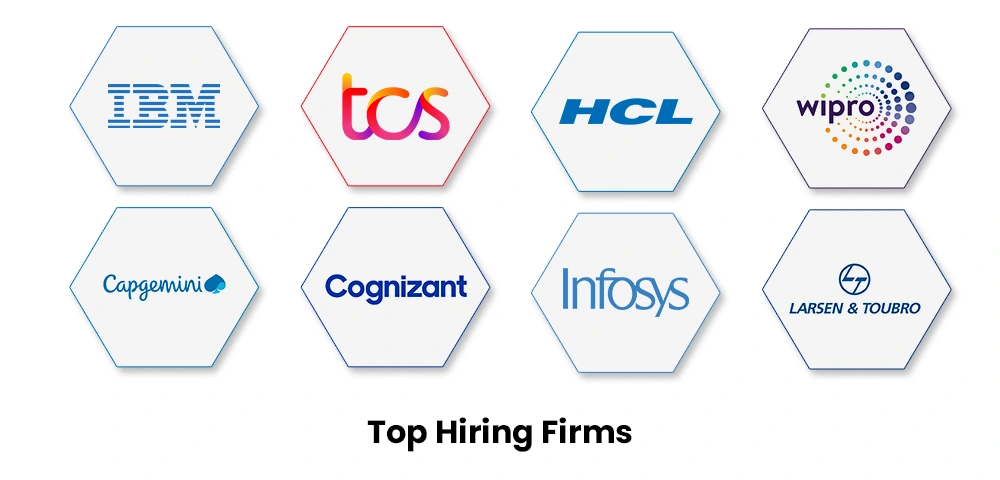 How to Select the Best Online Certification Course?

Choosing the right online certification course can be a critical decision for anyone seeking to advance their career. Here are some points that one should keep in mind when selecting the best online certification course:
Identify your career objectives: Consider what you want to achieve by earning a certification and which skills you need to develop to meet your career objectives.
Research different certification courses: Look for certification courses that align with your goals and offer the specific skills and knowledge you need. Consider the course content, learning format, and delivery method.
Certification course recognition: Ensure that the certification course is accredited and recognized in the industry and that the certification is accredited by a recognized accreditation body.
Certification course requirements: Review the prerequisites for the course and ensure that you meet the requirements for admission. Also, consider the duration of the course and whether it fits your schedule.
Certification course that suits your budget: Compare the cost of the certification course with other courses and consider the value you will get from the course.
By considering these key pointers, you can select the best online certification course that meets your career objectives and provides the skills and knowledge you need to succeed in your field.