An Executive Development Program in Leadership and Change Management is a 5 monthly training program to improve experienced professionals' leadership and change management skills. It is generally aimed towards mid to senior-level executives, managers, and leaders who drive organisational change and team leadership.
The program often provides a comprehensive curriculum covering many elements of leadership development and change management tactics. For example, it may cover leadership theories and models, strategic thinking, emotional intelligence, team management, communication skills, change management frameworks, overcoming opposition to change, and developing an innovative culture.
The curriculum includes lectures, seminars, case studies, simulations, group activities, and debates. In addition, the curriculum frequently stresses practical application, allowing participants to apply what they've learned to real-world events and obstacles they could face in their professional responsibilities.
Key Highlights of Online Executive Development Program in Leadership and Change Management
Online eDP in Leadership and Change Management has several key highlights, a few of which are mentioned below:
You will gain insight into current leadership practices and management strategies that apply to today's corporate world.

Create ways to improve personal and team performance so that you may bring out the best in yourself and others.

You will develop planning, prioritizing, and delegation skills to help you manage time more efficiently and effectively.

Discover ways to manage conflict situations and effectively deal with challenging people, promoting improved working relationships and team dynamics.

Investigate ways to increase motivation, self-confidence, and self-control, allowing you to face obstacles positively.

You will learn tactics for building and maintaining a positive work environment, promoting a supportive and engaging workplace for your team.

Learn how to make high-quality talent-related choices, allowing you to recruit, develop, and retain top people inside your business.

The ability to attend classes on weekends allows participants to combine professional obligations while learning new skills.

Gain useful insights and direction from distinguished faculty members who are leadership and change management professionals.

You will participate in interactive case discussions that model real-world events, allowing you to put leadership and change management ideas into practice.

Take advantage of industry encounters for personal views and viewpoints from seasoned professionals.

Gain a better grasp of leadership principles and change management tactics, giving you the knowledge and tools to effectively navigate organisational transitions.
Syllabus of Online Executive Development Program in Leadership and Change Management
While the actual curriculum of an online eDP in Leadership and Change Management will vary based on the university and program, the following is a sample curriculum that offers an outline of the key areas commonly covered:
| | |
| --- | --- |
| Concept of Leadership and Change, Leadership Theories | Assessing Self-Leadership Style, Personality & Change Management |
| Organisational Climate, Change and Transformation | Factors Affecting Change |
| Leadership During the Transformation Process | Building Leadership Skills, Leadership Ethics |
| Leading Organizational Change | Culture, Values and Diversity |
| Strategy to Organization Design and Structure | Leading Collaborative Teams |
| Leadership and Teams | Leadership & Change |
Eligibility Requirements for Online Executive Development Program in Leadership and Change Management
The following are typical eligibility requirements for the Executive Development Program in Leadership and Change Management:
Applicant must have a bachelor's degree or equivalent certification from a recognised institution or institute. This displays an elementary level of education.

If participants have appropriate work experience in a related subject, they may be excused from the graduation requirement in certain situations. Working professionals with significant experience can now be considered for the program.

Working professionals typically need a minimum of two years of professional job experience. Due to this, participants will have a practical grasp of organisational dynamics and difficulties.

Case-to-case Individuals with fewer than two years of experience may be considered for the program on a case-by-case basis in rare instances. This recognises that certain people may have special circumstances or skills that make them acceptable candidates despite having minimal professional experience.
It should be noted that particular qualifying requirements may differ between colleges providing the program. Therefore, prospective participants should consult the program's official website or contact the program organisers for the most current and correct qualifying requirements information.
Duration of Online eDP in Leadership and Change Management
The online eDP in Leadership and Change Management usually lasts 5 months. However, it's important to understand that the length of executive certificate programs varies depending on the institution and the program's structure. At the same time, other executive programs may span from three to twenty-four months.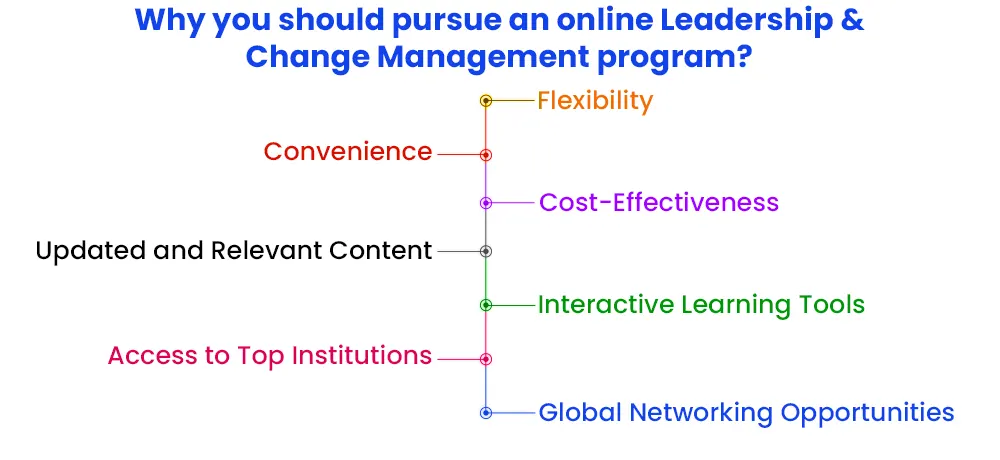 Admission Process for Online eDP in Leadership and Change Management
The online eDP in Leadership and Change Management admission process can depend on the university and the institution providing it. However, you can find the default procedures below:
Step 1:

Fill out the university's online application form providing the program completely and accurately.

Step 2:

Submit your academic transcripts, additional documents, work experience letters, resume/CV, and a statement of intent.

Step 3:

Submit your application. The admissions committee will assess your application.

Step 4:

Once the evaluation is completed, the institution will notify you of its admission decision.

Step 5:

If you are given admission, you must usually formally accept the offer and pay the program fees by a deadline.
Specific entrance requirements and procedures may differ between colleges that offer the eDP. Please visit the program's official website or contact the admissions office for thorough and up-to-date information.
Career Scope After Getting Online eDP in Leadership and Change Management
Individuals who complete an online Executive Development Program (eDP) in Leadership and Change Management can expect improved professional chances and a wider range of options across various sectors.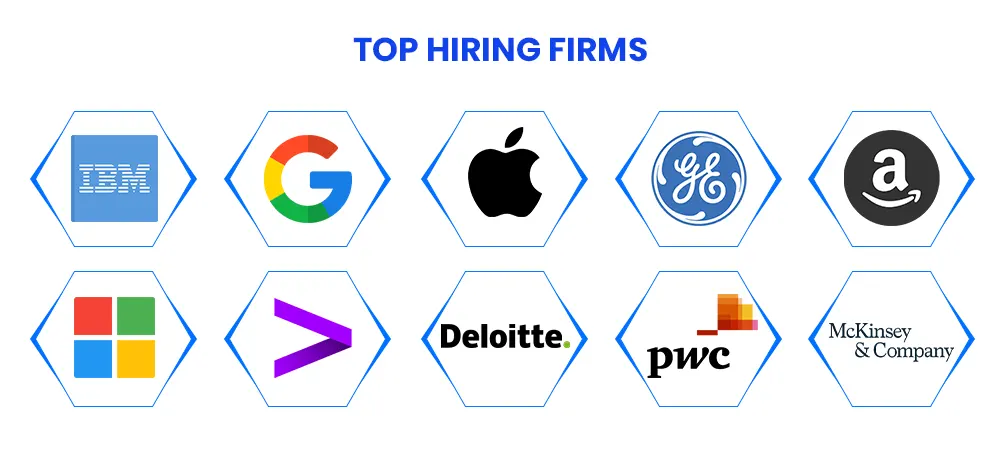 The program provides learners with important skills and expertise in great-demand positions. Following an eDP in Leadership and Change Management, the following career paths and possibilities are available:
| | |
| --- | --- |
| Leadership Positions | Change Management Specialists |
| Organisational Development | Project Management |
| Business Consultant | Entrepreneurship |