Managing products & branding is an integral part of marketing. Effective brand management gives quite promising profits to businesses by giving them the scope of increasing brand value. Apart from the traditional methods of marketing that have been in the functionality for branding, there are a lot of new additions introducing advancements & innovations in the working of this field.
An executive development program (eDP) in branding & product management is a short-term course that lasts for a few months but covers up all the important aspects of this field. This online course is meant for working professionals who cannot give full-time commitments to studies along with their job. Above all, the modern strategy developments learned in this program are quite alluring for entrepreneurs who are managing family businesses & have start-ups.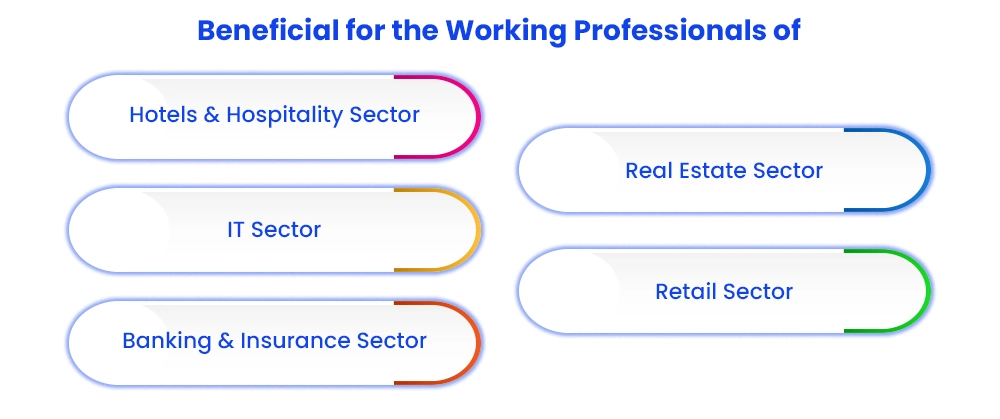 The course structure of this program equips you with recent advancements in the field of marketing that improvise your strategy development skills. After acquiring the technical knowledge of the field, you can easily take your brand value to another level. The insights learned from this development course are helpful for both the domains of marketing, i.e., B2B & B2C. The growing demand for individuals who understand the key steps of the transformation process from "just a product" to "a brand" can be fulfilled after completion of this course.
Key Highlights of Online eDP in Managing Products & Branding
Learn impactful methods of brand building using the latest tools & technologies.
Develop your understanding of analyzing the factors that affect branding through an advanced curriculum design.
Resolve your doubts instantly by interacting with highly experienced professors & industry experts.
Study at your own pace with a flexible learning module via weekend online classes & digitized academic resources available at the LMS portal.
Connect with peer students & faculty members in person through the campus immersion programs & strengthen your professional networking.
Get a closer look at the industry trends with industry-based case studies, assignments, & projects.
Submit your projects & assignments via the 24*7 accessible LMS portal.
Earn a well-recognized certificate from the top-ranked online universities in India on the completion of the program.
Land your dream job after this short-term program under the career guidance of world-class mentors.
Topics Covered in the Online eDP in Managing Products & Branding
The curriculum design of this online program covers a range of topics that not only enhance your knowledge but help you improve in your work field. Apart from the literature study, application-based topics are also incorporated into the course structure. Some of the core topics of this rigorous curriculum are tabulated below:
Introduction to Product Management

Introduction to Branding

Buyer Behavior and Decision Making

Brand Strategy and Positioning

Product Ideas and Management

Value and Branding

Marketing and Launching of the Product

Brand Elements

Product Life Cycle Management

Media Environment of Branding

Product Concept

Secondary Association and Brand Equity

Product Testing

Managing Brand Performance

Managing Product Growth

Measuring Brand Equity

Product Line Management

Brand Architecture Strategy

Product Deletion

Managing Brands Over Time

Quiz, Examinations Workshops, and Presentations
Eligibility Requirements for Online eDP in Managing Products & Branding
There are certain criteria that you need to fulfill to enroll in this online program. These eligibility criteria are decided by the admission committee of the universities. Some basic & primary requirements that you need to fulfill to take admission to this program are mentioned below.
A bachelor's degree or equivalent from a government-approved university.
1-3 years of experience in the same r related field.
A good score in the English language proficiency tests.
Duration of the Online eDP in Managing Products & Branding
The time that you need to commit to this online eDP course is one of the best reasons for its popularity. In around 5-6 months, you can become proficient in the field of branding by gaining in-depth knowledge of the related technical tools.
Fee Structure of the Online eDP in Managing Products & Branding
The fee package of this program ranges between 60,000 INR to 70,000 INR. This fee range is exempted from the GST charges & any other special discounts that are university-specific.
You need to visit the chosen university's official website for any fee waiver applicable to specially-abled/reserved category candidates.
Admission Process for Online eDP in Managing Products & Branding
The process of admission to this online eDP program is pretty easy in comparison to that of a regular on-campus program. The procedure might be different for different universities but the idea to keep it clear & simple is common for all.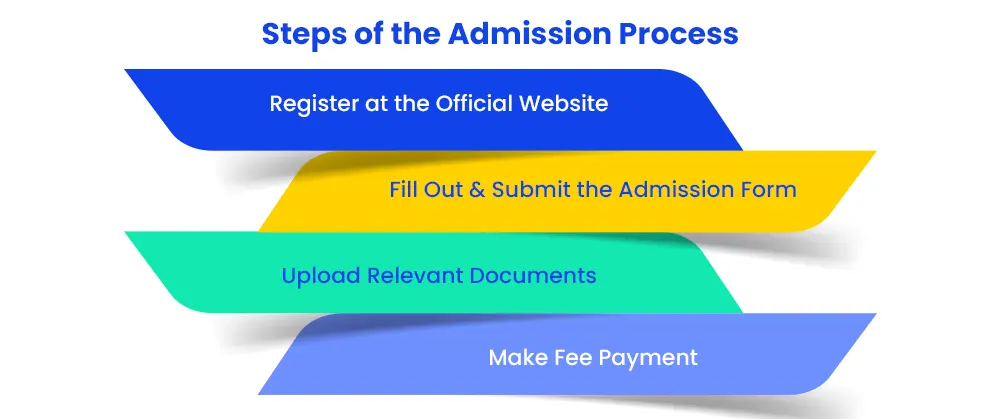 The basic steps that you will encounter while going for an online certification or development program are jotted down below.
Step 1: Visit the official website offering your course & fill out the registration form with some basic personal information. You will be charged an additional one-time registration fee at this step.
Step 2: Re-login using your registered credentials & access the admission portal to fill out the application form. You are advised to fill out all the mandatory fields with the correct spelling & order as mentioned in your academic certificates & other ID proofs.
Step 3: Upload the scanned copies of the documents mentioned in the admission form. Also, you may need to provide the test score of some common English language proficiency exams like IELTS & TOEFL to validate your eligibility for the program.
Step 4: Deposit the course fee & confirm your seat in the next batch of the program. Save the confirmation slip sent by the university as it has your personalized login credentials & enrollment number.
Career Scope After Getting an Online eDP in Managing Products & Branding
An online program in the specialization of branding & product management has quite promising benefits be it in terms of upskilling knowledge or financial perks. The certification received after completion of this program is not just a performance grader of your skills but gives you industry recognition worldwide.
Top-notch corporates or businesses do hire certified brand & product managing professionals for an improvised brand value.

There is an abundance of job opportunities in the industry for professionals who can manage products/goods and services in an effective manner. Some of the job titles available after this online program are listed below:
| | |
| --- | --- |
| Product Owner | Product Manager |
| Chief Product Officer | Brand Manager |
| Product Leader | Digital Brand Manager |