An online M.Sc course is a PG program designed to provide students with a nuanced and more extensive understanding of scientific concepts. This course will help you to step up your career in the science field. Opting for an online course is a great decision for students if they wish to pursue their higher education conveniently without having to relocate or alongside a professional engagement.

Key Highlights of M.Sc Online Learning
The Online M.Sc course is a postgraduate degree designed to offer a vast knowledge of all subjects of science to students.
The total average fee structure for an online learning M.Sc course can vary between INR 40,000 to INR 75,000.
Classes for online M.Sc are conducted in online mode while the classes for online M.Sc courses are held through Personal Contact Programs (PCPs).
For applying for the degree online M.Sc the applicant must have a bachelor's degree in science with a minimum percentage of 45% to 50% aggregate marks.
The duration of online M.Sc courses is 2 years.
Eligibility Criteria Of Online M.Sc
The candidates who are willing to take admission to the online M.Sc program must consider the following eligibility criteria:
The candidates must be graduates in any stream with preferably a science or mathematics background at the 10+2 level of education.
The candidate should graduate with a minimum percentage of 45%-50% aggregate marks.
The candidates must be graduated from a recognized university.
Duration Of Online M.Sc
The duration of both online M.Sc is 2 years and the curriculum is divided into 4 semesters. The curriculum of the program is adept in the subjects of Science and provides scientific expertise in different specializations to the students.
Admission Procedure Of Online M.Sc
To gain admission to universities offering online MBA programs, you must perform the following steps:
Visit the university's official website (the university to which you are willing to take admission).
Create an account as a new user and fill out the application form with your information.
Along with the application form and registration costs, submit the needed papers/documents' digital copies.
The next step is to pay your academic fee using any of the methods listed on the website.
You will receive a confirmation email with your student enrollment number/student number at the end.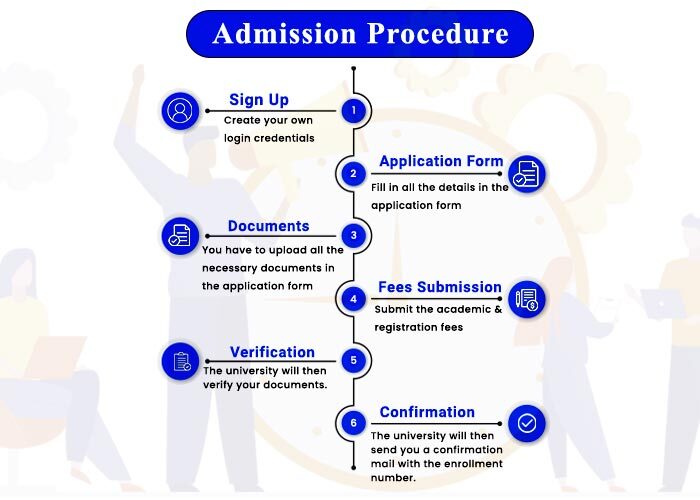 Academic Fee Of Online M.Sc
The average academic fee for both online M.Sc is between Rs. 3-6 lakhs for most private universities. In government universities, students can complete the course between Rs. 40,000 to Rs. 75,000. The candidates can check the academic fees of this course in different universities by comparing it at College Vidya. You just need to select your course and fill in some basic details and you can get the list of universities offering online M.Sc.
Specializations of Online M.Sc Course
Job Opportunities After Online M.Sc
There are many specialized jobs that students can pursue after getting a Master's degree in science. Students can apply to any of the posts according to the specialization that they choose. Some of the posts are mentioned here:-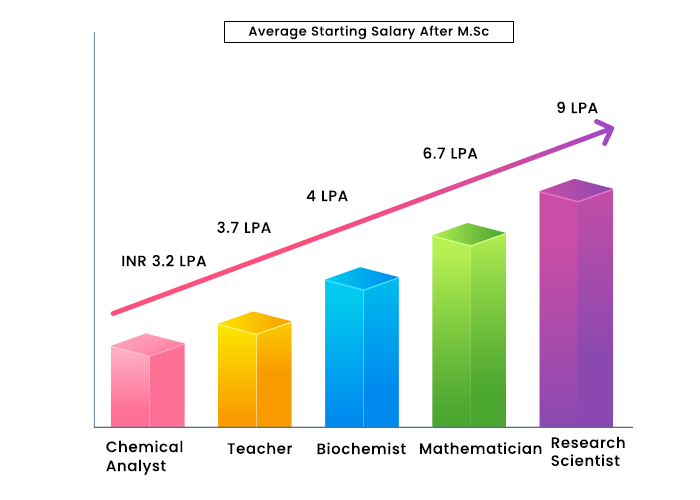 | | | |
| --- | --- | --- |
| Food Inspector | Content Developer | Teacher |
| Biochemist | Synthetic Lab Scientist | Scientist |
| Mathematician | Radiation Physicist | Computing & IT |
| Research Scientist | Medical Physicist | Operational Researcher |
| Chemical Analyst | Banking-Investment Banking | Statistician |

Online M.Sc Career Aspects
The online M.Sc opens up many career opportunities for the degree holder. In this course, the student discovers the practical and theoretical aspects of science and technologies that will help them to climb up their career ladder.
The degree holders can apply for the posts of mathematicians, biologists, chemical analysts, scientists, teachers, and many more. All of these job avenues are fairly paid as well. You will get an estimated salary amount of approximately 2 LPA to 8 LPA after completing the online degree of MSc.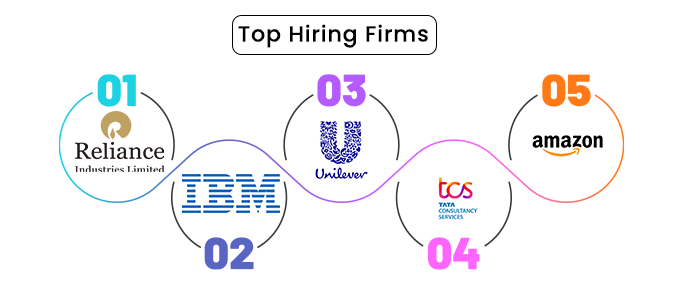 Why Opt for an education loan for MSc Program?
Seeing the several benefits that an education loan provides one must opt out for various education loan options. The process of getting an education loan for a master's degree is the same as other degree programs. Whether we pursue an education loan for an online M.Sc program the process is not any different from others.
But certain aspects of education loan changes in the case of online programs like no moratorium period, etc. So if one wishes to pursue the online program by paying the fee through EMI installments then one can go for the same. The only thing one needs to care about is understanding the whole procedure of the education loan for an online master's program.