The Online Executive Programs in Leadership and Management cover various essential topics in managing leadership roles. These kinds of programs are specially made to give students a thorough understanding of fundamental aspects of business that involve management, handling, & allotment of leadership roles.
If someone wants to learn more about leadership & management processes, acquire new abilities, or advance their profession, getting an online executive program in leadership & management is a great option. It gives you exposure to the company's managerial roles & team-handling tactics. So, this online certificate course is available to increase the value of your profile.
Online executive programs in leadership & management are an increasingly popular option, offering flexibility and convenience for students who need to balance their education with other commitments. In addition, this type of program can be completed entirely online, making it an accessible and convenient choice for working professionals, entrepreneurs, or anyone seeking to advance their career in the business world.
Key Highlights of Online Executive Programs in Leadership & Management
It takes around three months to two years to complete the online executive program in leadership & management.
One must at least pass their bachelor's degree to become eligible for this executive program.
The program provides a comprehensive understanding of essential business concepts, including management, leadership, and strategy development courses.
Well-respected institutions often offer this online executive program and can carry significant credibility and recognition.
These programs in leadership & management specialisation often incorporate practical and applied learning opportunities, such as case studies, simulations, and projects.
These programs can be a valuable addition to a resume or LinkedIn profile and can demonstrate a commitment to professional development.
Course Curriculum of Online Executive Programs in Leadership & Management
The students get to learn about various aspects of the leadership & management program during the duration of this executive program. Here is the list of some core subjects that one comes across during the course curriculum:
Core Subjects of Online Executive Program in Leadership & Management

Building Micro, Small & Medium Enterprise

Managing Teams
Marketing Management
Decision-Making Strategies

Framework of Export Import Policy

Export Pricing & Sectoral Analysis

International Business

E-Business & Internet Marketing
Eligibility Criteria for Online Executive Programs in Leadership & Management
To apply for this online executive program, one must meet the below-mentioned eligibility criteria:
Graduation from a government-recognized university.
Must have relevant working experience.
The student doesn't have to belong to a specific stream to become eligible for the executive program.
Working professionals who want to upskill their careers are encouraged to apply for this program.
Duration of Online Executive Programs in Leadership & Management
It takes around three months to two years to complete online executive programs specialized in leadership & managerial roles.
The course duration generally varies from university to university; in some universities, it is six months to one year, and in some, it is a one-two years.
Admission Procedure for Online Executive Programs in Leadership & Management
To apply to the online executive programs in leadership & management, one just needs to follow the simple set of steps mentioned below: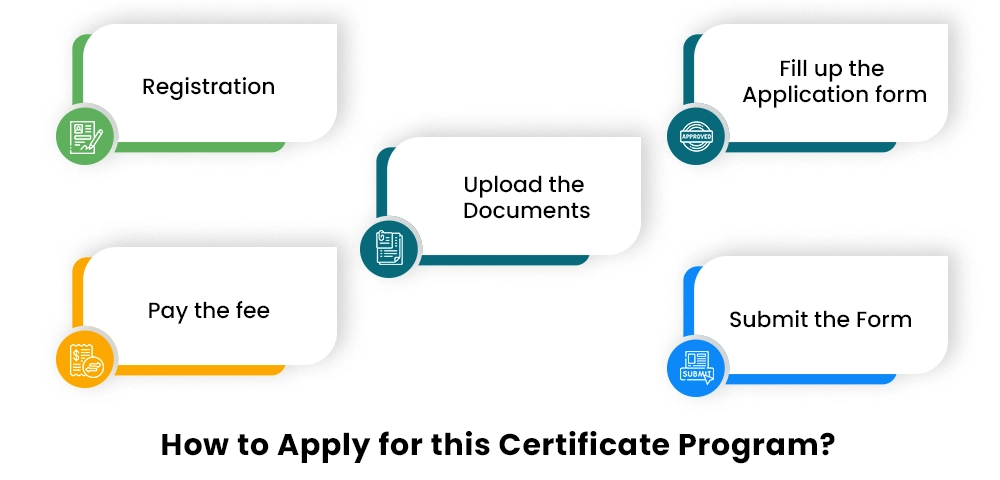 Step 1: Visit the official website of the concerned university to which one wants to apply.
Step 2: Register yourself on the university's admission portal by entering the necessary details asked in the form.
Step 3: After registration, start filling out the application form. Carefully enter the details asked in the form, as any wrong credentials may lead to admission cancellation.
Step 4: Next, upload the documents as mentioned in the form in the prescribed size and format.
Step 5: Finally, pay the admission and program fee and submit the admission form that is complete in all respects.
Career Opportunities After Online Executive Programs in Leadership & Management
Earning online executive programs in Leadership & Management can open up a wide range of career opportunities across various industries. Graduates with this credential have a solid background in important business concepts like managerial roles, strategy development, and decision-making abilities. They are capable of handling responsibilities like those of management consultants, business analysts, project managers, marketing coordinators, and sales executives.
Graduates with this qualification can also consider starting their own businesses or working in small business management jobs due to the growing trend of entrepreneurship. They can further their careers in a range of interesting areas with the practical skills and knowledge they learn from an online leadership & management programs for executive, helping them stand out in a competitive employment market.
Some job profiles at which one can work after the completion of the online leadership & management executives program are as follows:
| | |
| --- | --- |
| Senior Manager/Executive | Director/Head of Department |
| Business Development Manager | Project manager |
| Chanage Management Consultant | Human Resource Manager |
| Operations Manager | Management Consultant |
Top Companies Hiring for Graduates of Online Executive Programs in Leadership & Management
There are a variety of top companies that are actively seeking to hire graduates in Leadership & Management. Several of these businesses operate in a variety of sectors, including consulting, banking, healthcare, and technology.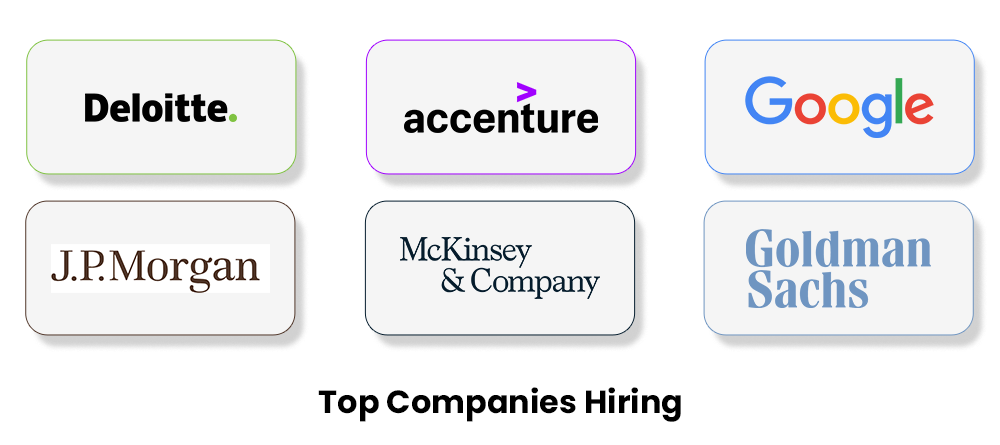 How to Select the Right Online Executive Course?
Everyone comes across thoughts in their mind about which online executive course is the best to pursue in their career. And, when the word online adds to it, the doubts increase more. It can be difficult to choose the ideal online executive program, but there are some important considerations to bear in mind that can guide one in the right direction.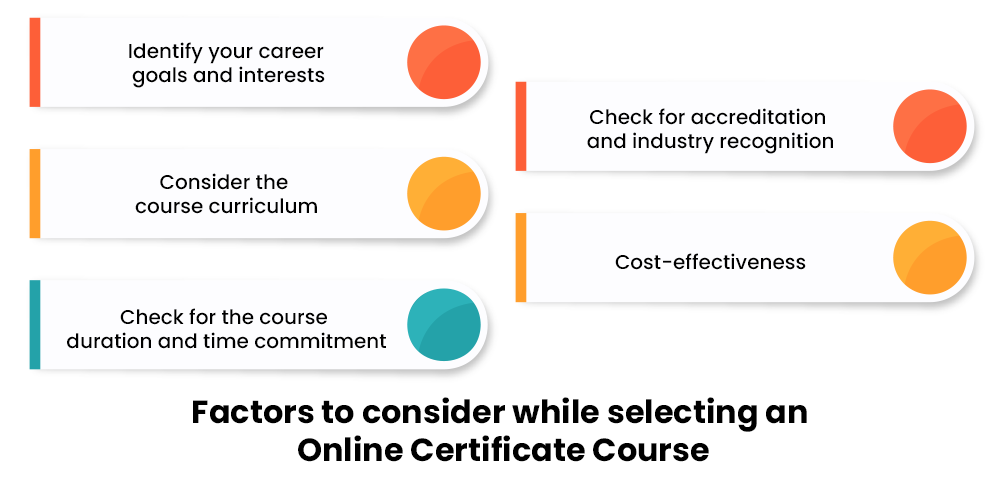 1. Identify your career goals and interests: Prior to choosing an online executive program, take some time to think about your career goals and preferences. Consider the information and abilities you want to gain as well as the areas in which you wish to specialize.
2. Check It's accreditation and industry recognition: It's crucial to pick an online executive program that has been approved by a reputable accrediting body or has received approval from the industry. By doing this, it is ensured that the course satisfies requirements and is respected by employers.
3. Consider the course curriculum: Look for a course with a comprehensive curriculum that covers all the key topics in your chosen field. It should be up-to-date and relevant to current industry practices.
4. Cost-effectiveness: While searching for a course, keep in mind that the most affordable option might notcourse'sbe the finest. Take into account the course's value and return on investment.
5. Check for the course duration and time commitment: Verify that the course length and time commitment correspond to your schedule and available time. While some courses might just take a few weeks to finish, others might take several months.